Recording, Mixing, Monitoring — This Mixer Does It All
Whether you want to capture a rehearsal, produce a quick demo, or create a great-sounding concert recording, the Zoom LiveTrak L-12 makes it easy. Not only can you record up to 12 individual channels, but you can also create custom headphone mixes for up to five band members and craft a polished live mix complete with studio-quality effects. You can complete your entire project on the L-12 or transfer all 12 discrete tracks to your DAW for editing and mixing. The LiveTrak L-12 also functions admirably as a 14-in/4-out USB audio interface for your Mac, PC, or iOS device.
Related Videos: LiveTrak L-12 12-channel Digital Mixer / Recorder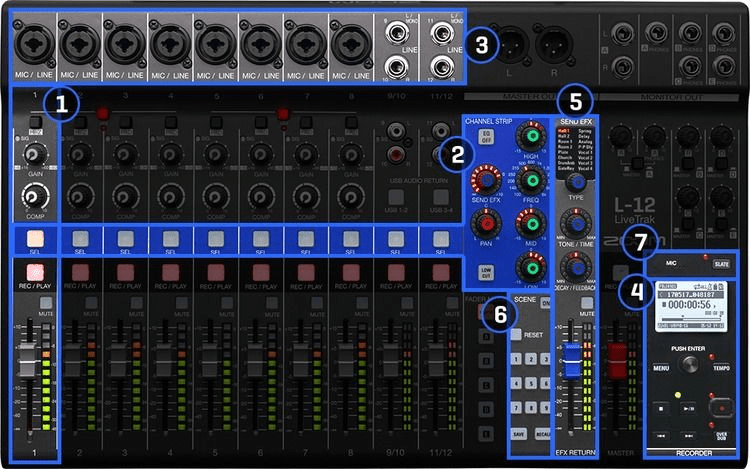 Zoom LiveTrak L12 — front panel walkthrough:
Channel strip
3-band mid-parametric EQ
12 discrete channels (8 mono/2 stereo)
Backlit LCD screen
16 onboard effects
Custom scene settings
Built-in slate mic and metronome
Craft professional-quality live mixes
The LiveTrak L-12 makes crafting pro-quality live mixes easy. Each of its 12 discrete channels features a 3-band mid-parametric EQ and 16 built-in effects. Eight combo jacks accommodate both XLR and 1/4″ connectors and are loaded with great-sounding mic preamps and dedicated compressors. Channels 1–2 offer hi-Z inputs for your electric guitar or bass, while channels 9/10 and 11/12 have TRS and RCA connectivity for keyboards and other audio devices. You also get clear 12-segment LED metering for keeping an eye on your levels.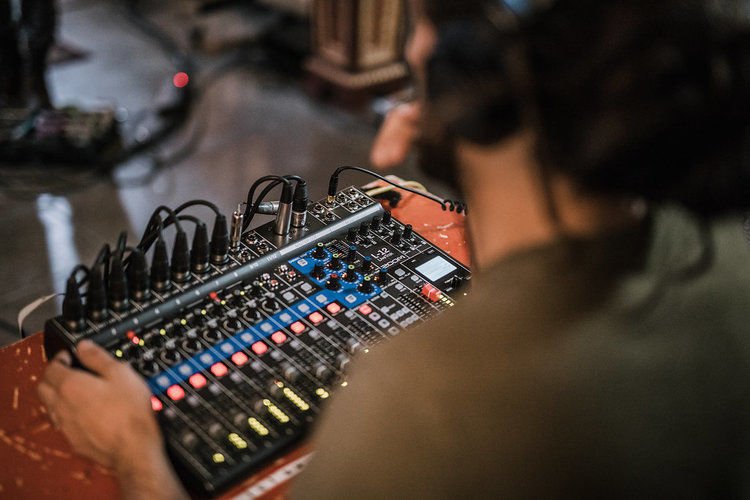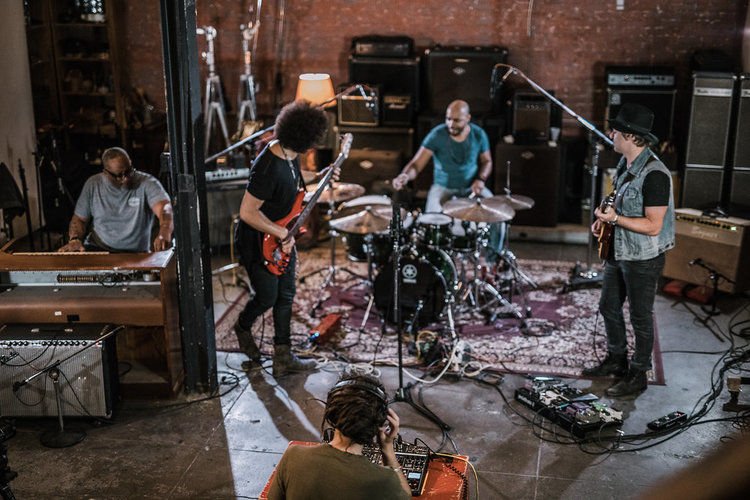 Produce great-sounding recordings
Recording your entire band has never been simpler, thanks to the Zoom LiveTrak L-12. Twelve individual tracks are conveniently captured onto an SD card at 24-bit/96kHz. You can then mix and overdub directly within the L-12 using its onboard effects or transfer the entire project to your DAW for further editing and processing. If you're performing live, you can record and mix your show simultaneously. You can even set up the L-12 to record automatically when the master fader detects a certain decibel level — perfect for situations where the engineer and performer are the same people. At Sweetwater, we found that the L-12 makes recording incredibly fast and easy.
Create five custom headphone mixes
With the LiveTrack L-12, you don't need separate personal monitor mixers — the monitoring is built in. Each of its five discrete monitor outputs provides a custom mix, so each member of your band can create and save their own. The L-12's headphone amplifier delivers lots of volume — even drummers won't have a difficult time hearing.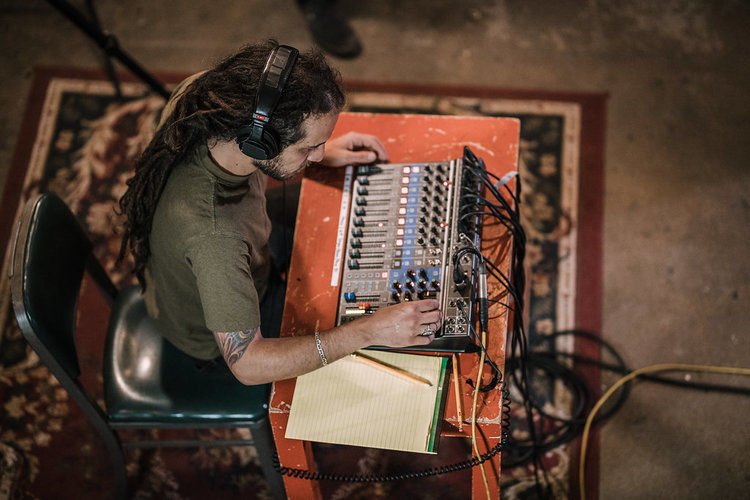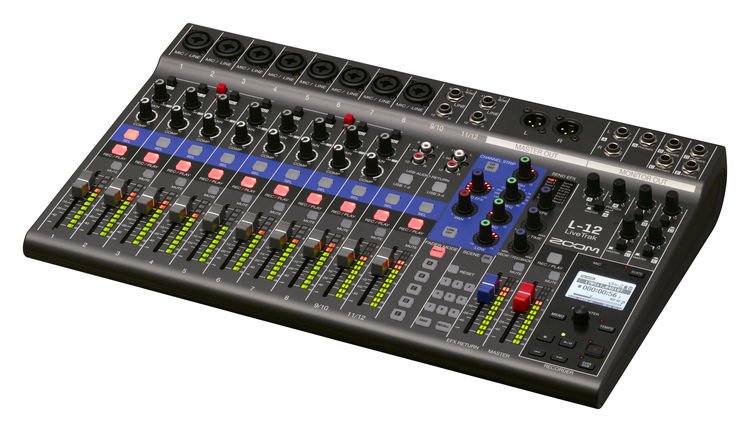 More than a mere digital mixer
The Zoom LiveTrak L-12 is equipped with several operation modes. Put it in Audio Interface mode and the L-12 transforms into a 14-in/4-out USB interface for your Mac, PC, or iOS device with flexible routing options. In USB Host mode, you can transfer projects and files to a connected USB flash drive. Card Reader mode allows you to transfer files to and from your computer.